Browne's Temperance Bar
Bespoke lettering, business cards, menu, sinage and press advertising for Browne's Temperance Bar a unique mobile bar serving the finest vintage soft drinks and confectionery.

Client. Steven P. Brown
Date. June 2013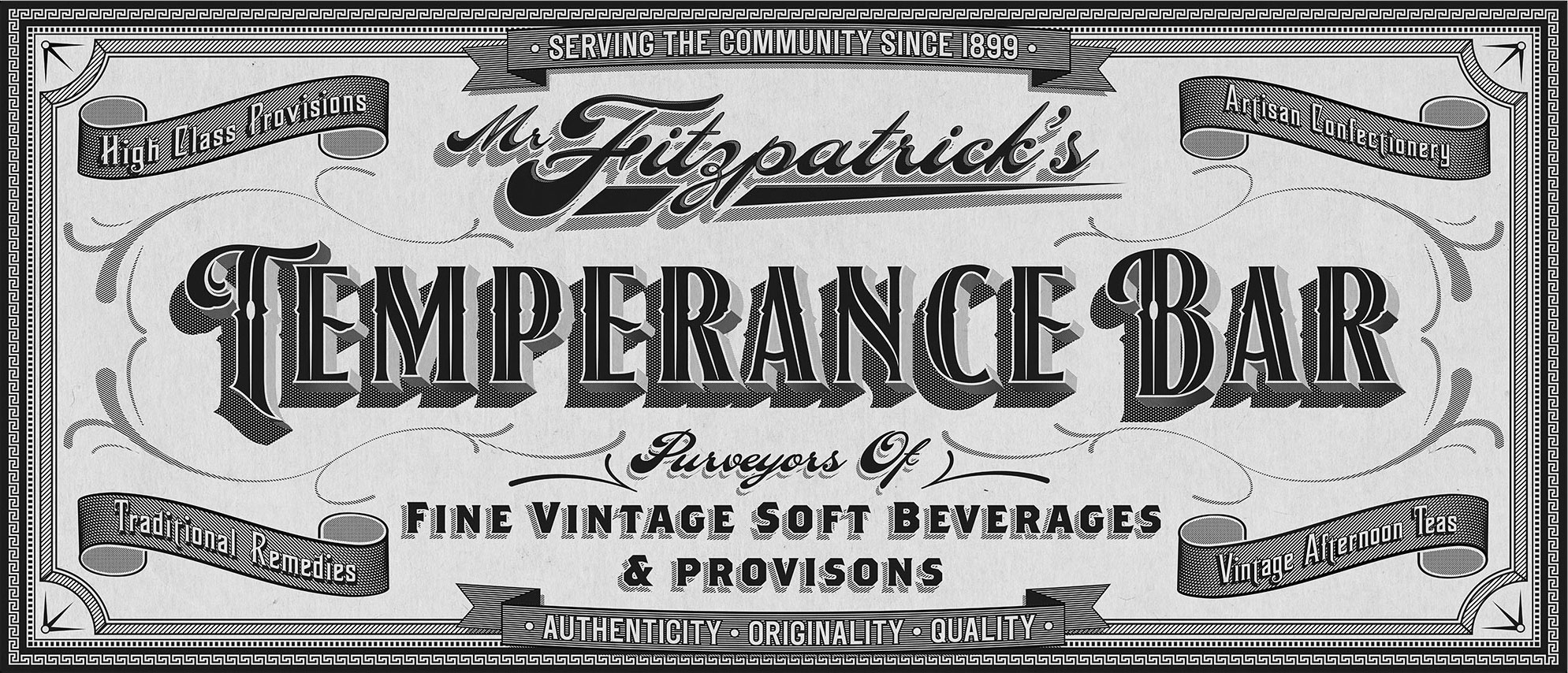 Mr. Fitzpatricks


Established in 1899 Mr.Fitzpatrick's is Britains last surviving Temperance Bar. I developed exterior signage for this thriving community hub and tourist attraction. Located in Rawtenstall, Lancashire the bar serves a range of botanical cordials, artisan confectionery, afternoon teas and provisions.